Geberit wall-hung toilet with WiCi Boxi washbasin, 2018 Spring - Summer Collection
"Miami" model
Here is a customized configuration of the Geberit wall-hung toilet with WiCi Boxi washbasin: "Miami" model.
Our designers selected for you:
WiCi Boxi washbasin, design 1 ("square")
Automatic cylindrical design sensor tap, "Touch Free" model from Supratech
Geberit wall-frame, mechanical, freestanding, low height
Allia Prima Rimfree toilet bowl, 55 cm
"Wall-to-wall" type casing, lacquered finish, color "Silk grey" (RAL 7044)

In order to compare this Geberit wall-hung toilet with WiCI Boxi washbasin to all the other possible configurations, go the WiCi Boxi configurator.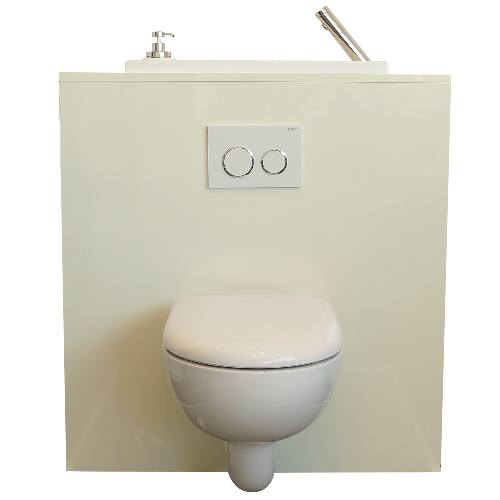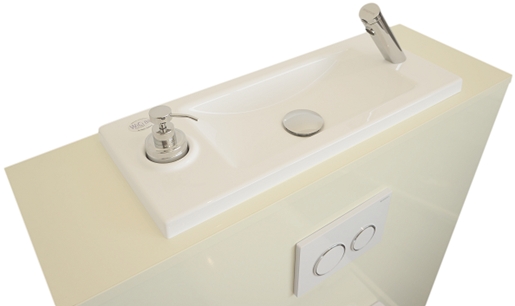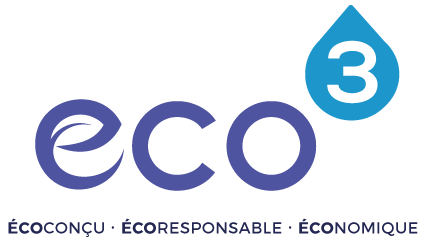 Detailed content of a Geberit wall-hung toilet kit with WiCi Boxi ® washbasin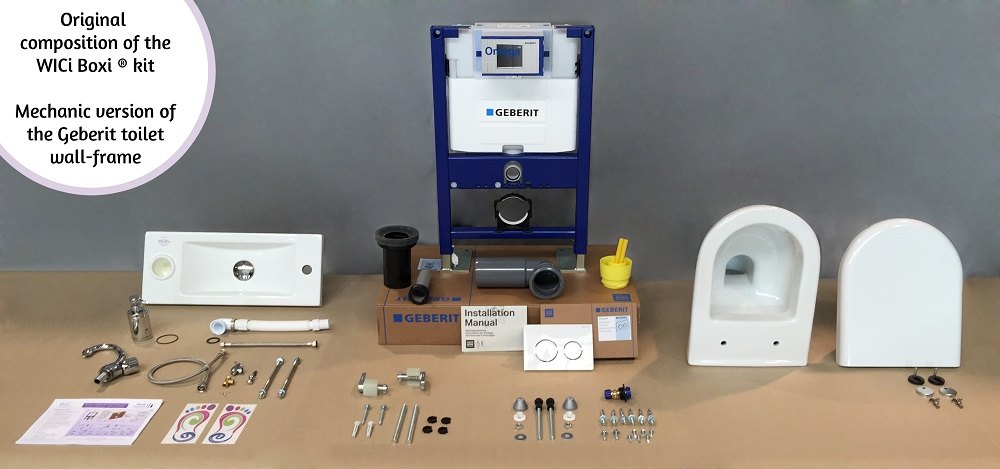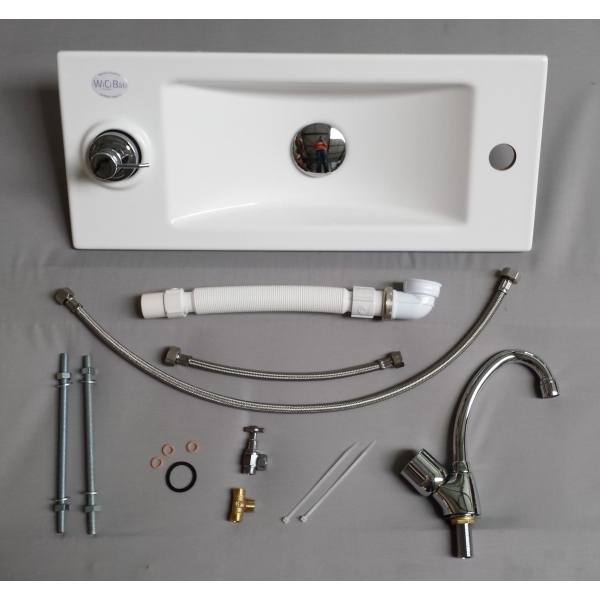 Where do our components come from?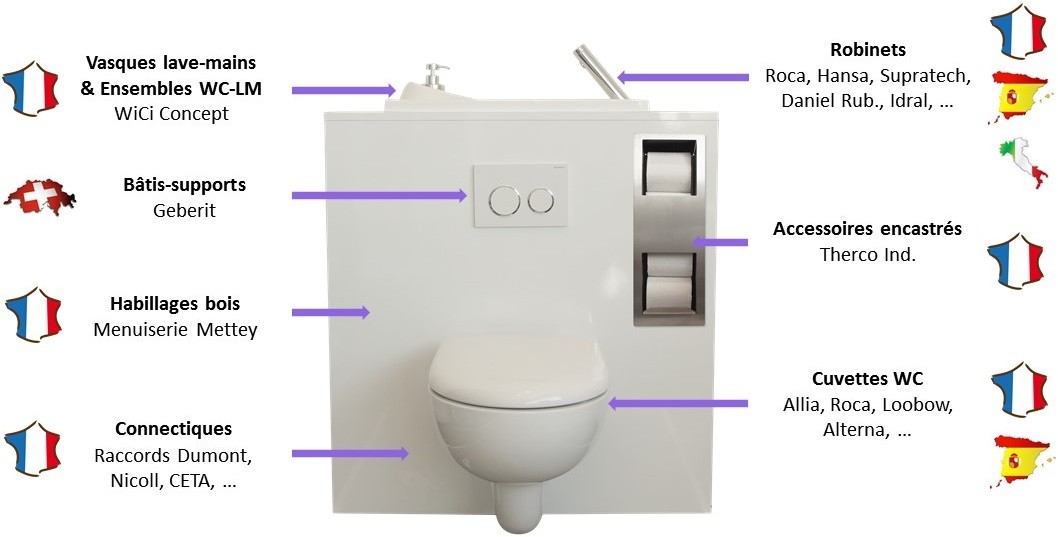 Lacquered casing personalization
To choose a color according to the RAL code, click here !
Some examples of casing realization: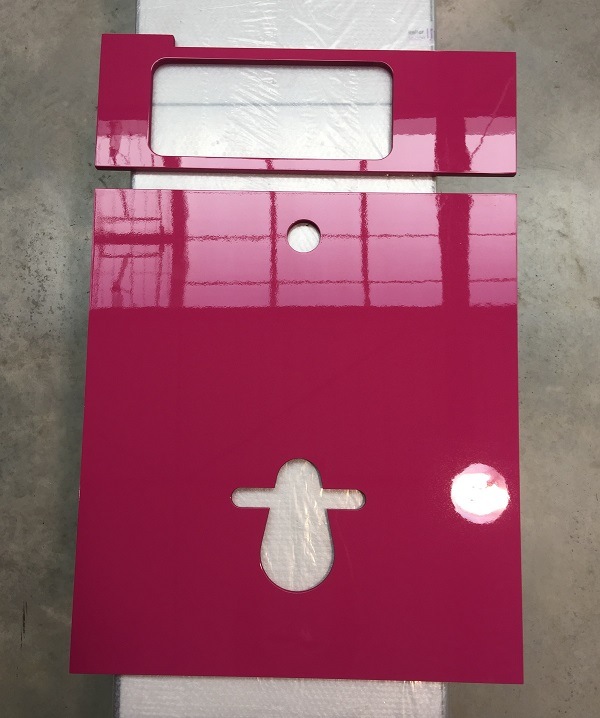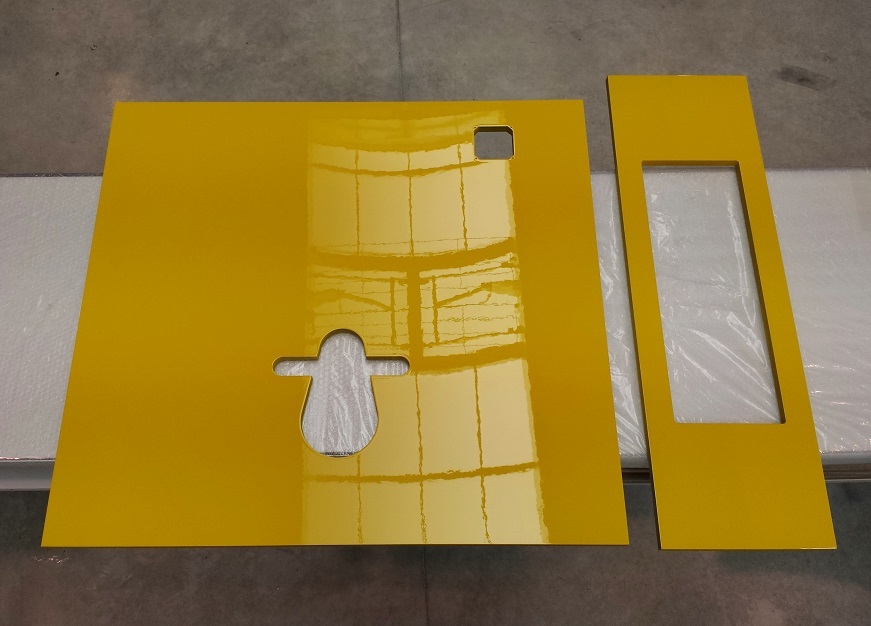 Customize your Geberit wall-hung toilet with WiCi Boxi washbasin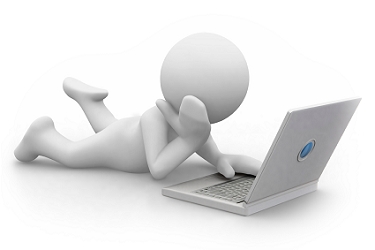 To fully personalize your Geberit wall-hung toilet with WiCi Boxi washbasin, for example by choosing another toilet bowl, another tap or another casing color, go to the dedicated configurator.
---
Additional Information
Installation onto Geberit Wall Supports

WiCi Boxi ® is exclusively designed to be installed onto Geberit freestanding and low height wall supports (79 or 82 cm). The installation onto designs by any other new or existing manufacturers is not recommended for ergonomic and technical reasons.
WiCi Boxi ® wash basins are only available for purchase (without a wall support and WC bowl) by professional installers, whom we invite to contact us by email or telephone.
Additional WC Bowls or Tapware Choices

If you would like to equip your freestanding WC with a specific WC bowl or tap design, it is now possible!
We invite you to contact us by email or telephone to request a custom quote for the specific components you select.
Payments for all of our equipment can be by check, wire transfer, credit card or Paypal : whichever is most convenient for you !
It is also possible to spread payments out over 3 months, at no additional cost : please take contact here.
In order to provide fast delivery to you throughout France, and when needed, to respond to after-sales service just as quickly, we keep a complete inventory of all the components for our hand washing systems.
This is how, except in certain cases, the delivery of WiCi Boxi ® assemblies takes 3 to 5 days from the receipt of an order and related payment. However, please note that this lead time can be extended to up to 2 weeks for the order of a gloss finish casing due to its special production process (cut-out, paint, glaze) which is done individually, upon request.
We are at your disposal for any technical questions (adaptability, how products work, etc.) or logistics questions (ordering process, delivery, etc.) you may have.
As the creators and manufacturers of the WiCi Boxi ® product line, we will always be here to answer any questions you may have!
Do not hesitate to contact us at any time by email, telephone or through our contact form here.