More info
Awarded by international awards, the WATERflush universal toilet tank is a fun and pedagogical toilet cistern system.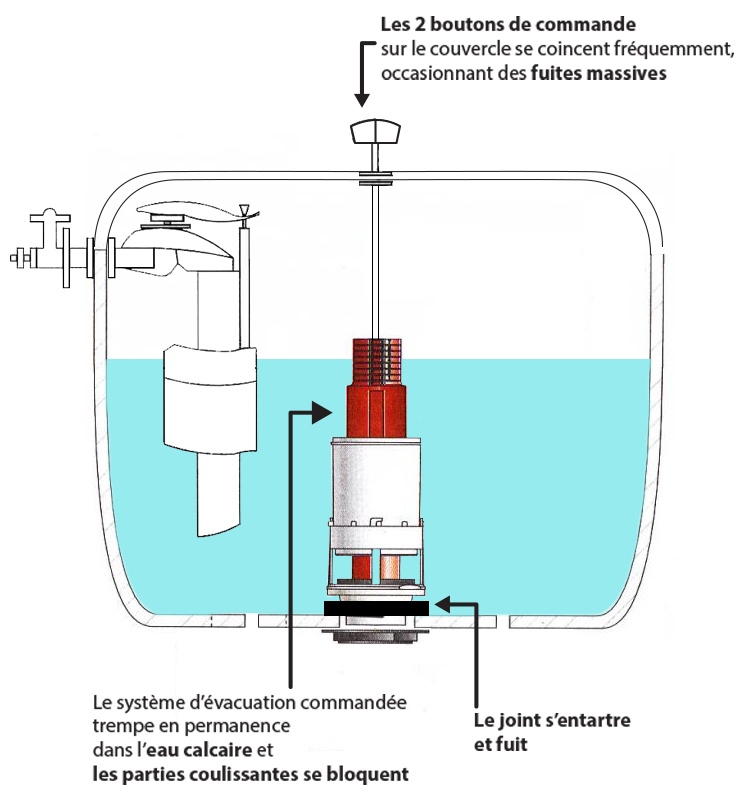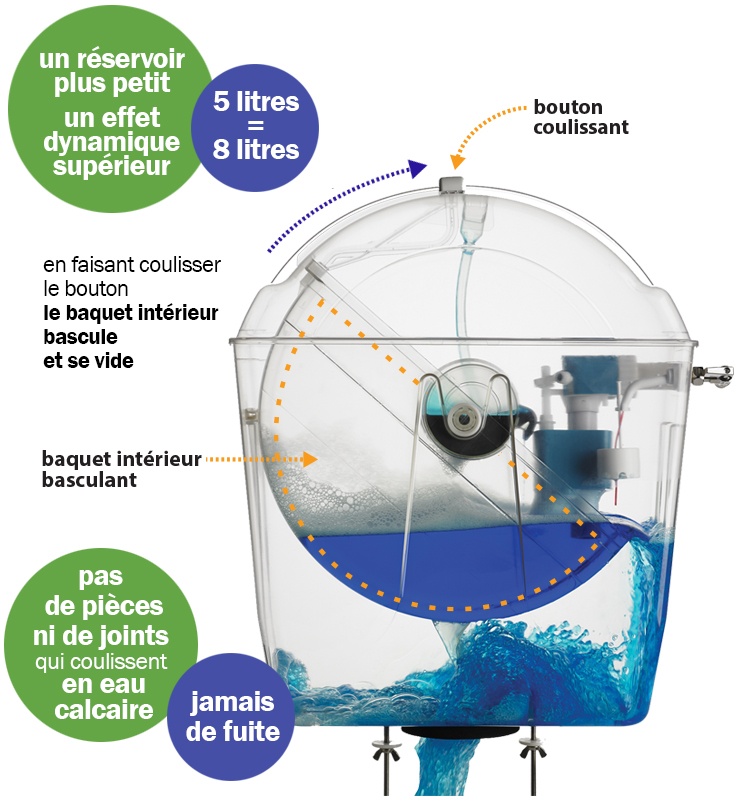 Eliminate all leakage issues thanks to this universal toilet tank !
Control the quantity of water (1 to 6 litres) that you use for flushing with the sliding bucket : you can save up to 50% of water use !
See-through, the universal toilet tank is very fun for children : they check the amount of water they pour when they have finished using the toilets !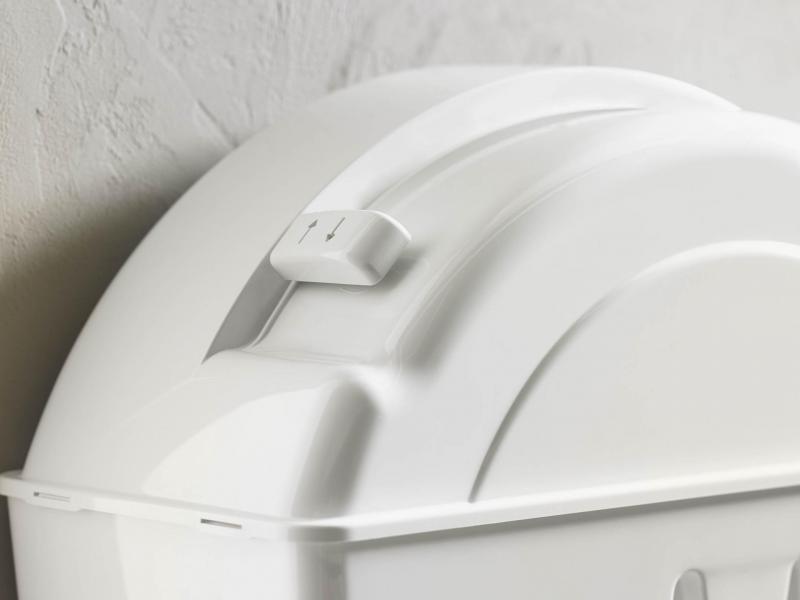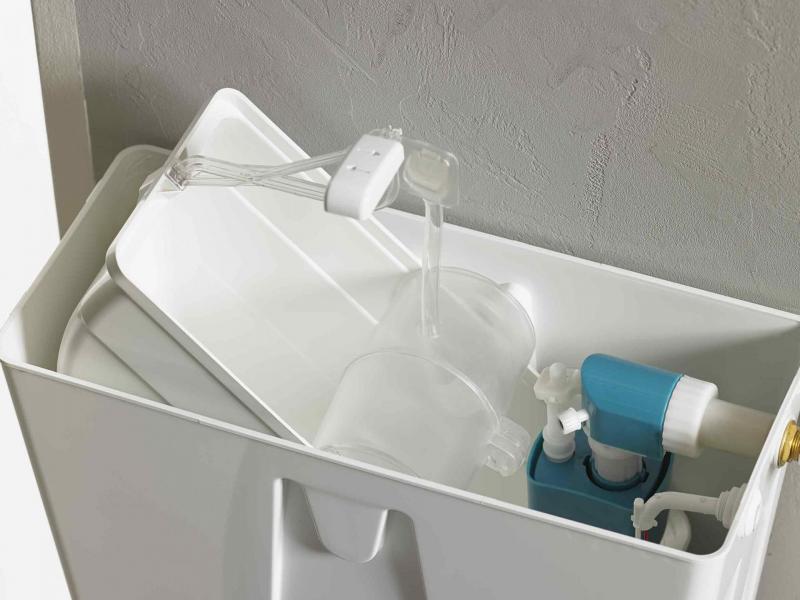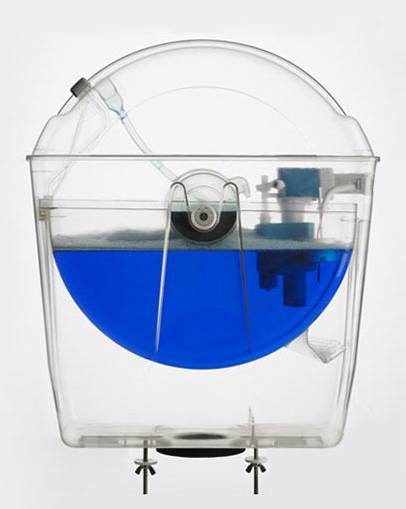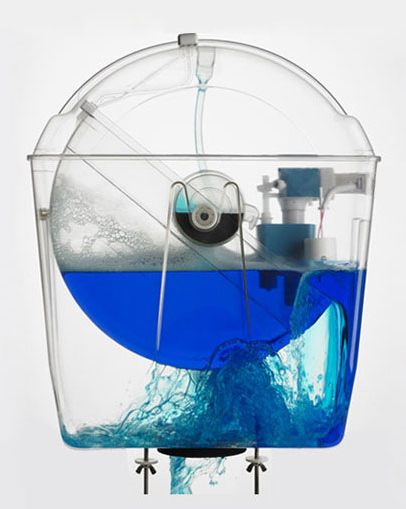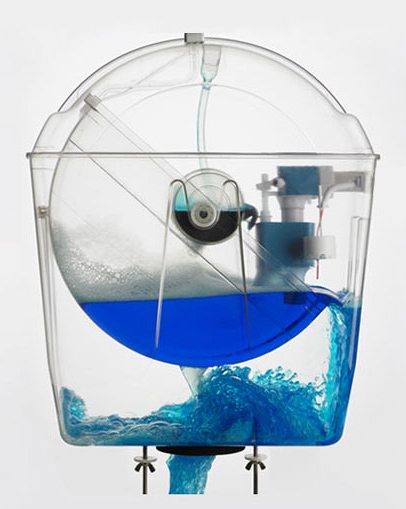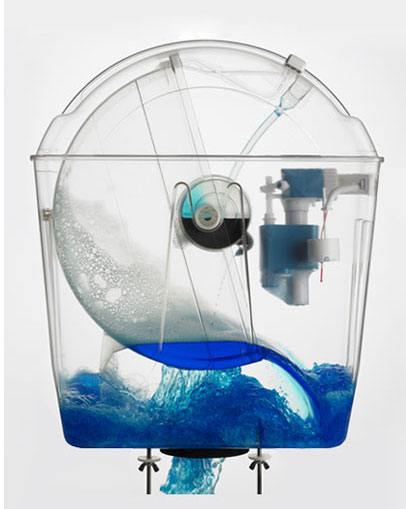 The universal toilet tank comes with a toilet pack with a horizontal outlet by Gustavsberg.
The toilet lit is a top of the range model, the Exception by Dubourgel. Having a slow-down closing, it can be clipped and unclipped in a few seconds, bringing hygiene to your toilets.
Dimensions of the universal economic toilet tank :
Height : 490mm
Length : 415mm
Depth : 190 mm
Material :
Ultra-resistant recyclable ABS
Distance :
from a minimum of 137 mm to a maximum of 237 mm
Colour :
see-through
Also available in white version
Dimensions of the Gustavsberg toilet pack :
Length : 650 mm
Width : 360 mm