More info
Metal chrome bidet sprayer



With the WiCi Concept bidet sprayer , get more comfort in your using of the toilets, whether it is equiped with one of our hand wash basins.

There are many benefits in the use of bidet sprayers :

- Quick and hygienic cleaning children's and the adults' private parts
- Important savings of toilet paper
- Easier ablutions
- Medical treatment (hemorroids)
- Contactless removal of materials adhered to the wall of the toilet
- Rinsing of the toilet bowl after descaling (0,5L instead of 6L)
- Filling up of water buckets (for scubbing your floors) without having to lift them up
-…
The chrome metal bidet spray WC kit contains :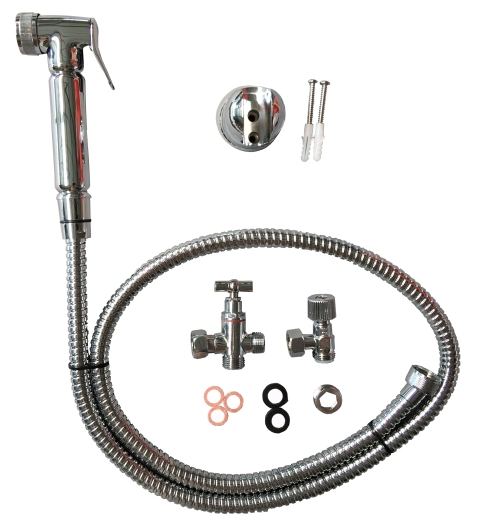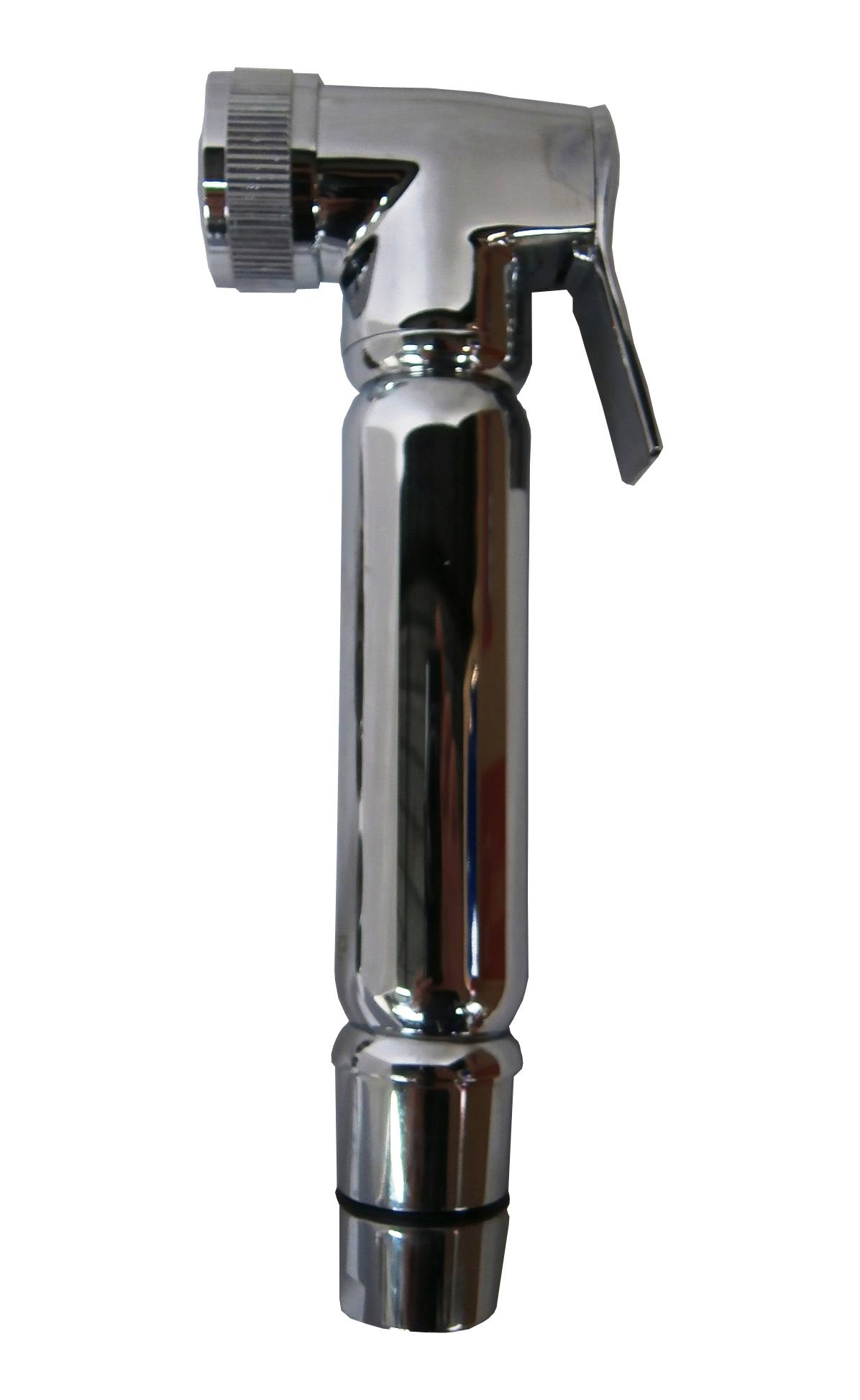 The WiCi Concept bidet sprayer kit contains our most excellent Sanitie Jet T-joint (1 « female » 3/8'' lock nut + two 3/8'' « male » outlets + 3 fiber t-joints + 1 plug), a specific stopcock with a knurled ball valve , a hosepipe with its adaptators and t-joints, and a top quality bidet sprayer with its wall support (also in chrome metal) and its fittings.
Compared to a plastic sprayer, this one is more noticable and heavier but is still as easy to use !

The spurt of the sprayer is regular, with no unwanted spatter and can be blocked when opened.

The spurt load can be easily controled thanks to its knurled tap (on the right on the picture below) : for example, you can choose to go easy with it for the cleaning of private parts but increase its flow when filling up a bucket !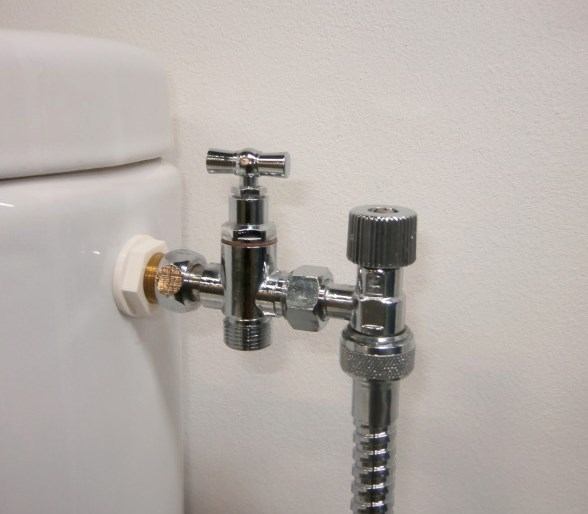 Setting up the bidet sprayer :


You can adapt the bidet sprayer to any type of toilets, whether or not you have a WiCi Concept hand wash basin
The classical 3/8'' diameter connector is needed (also called 12/17), whose external pipe is 16mm long
Everything you need is provided to put it together !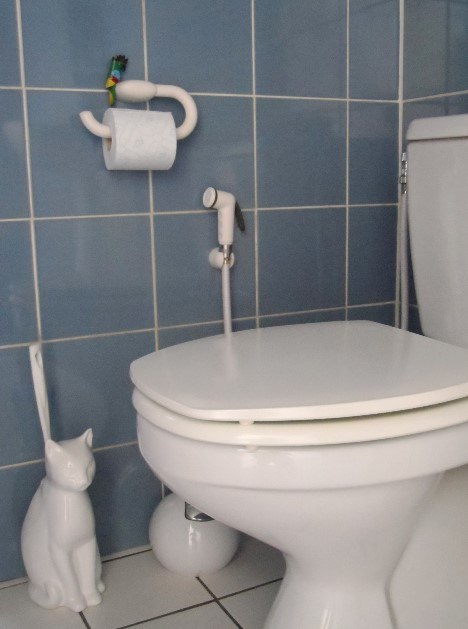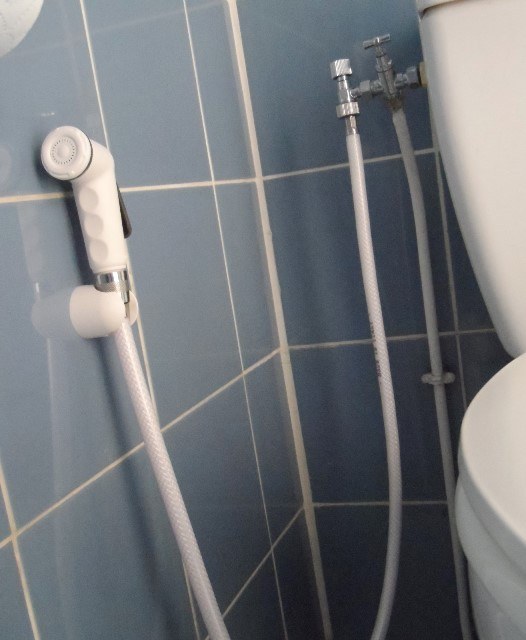 Delivery time : 2 to 3 days